Description
Price
Quantity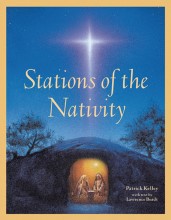 Meditation of 14 Events Around Birth of Jesus
A meditation on fourteen well-known incidents surrounding the birth of Christ, from the Annunciation to the Magi. Each station is illustrated in full color and includes a brief scripture passage, a reflection, lesson, prayer, and psalm verse. Ages 7-12.
Manufacturer Item:
978-08091-6778-4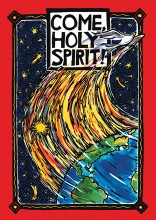 Confirmation Guidance Book
This vibrant prayer book is designed for those preparing for or having recently received the sacrament of confirmation. Prayers, poetry, prose, and other inspirational texts are grouped around themes related to the Confirmation rite: the community's invocation of the Holy Spirit, the bishop's presence, renewal of baptismal vows, laying on of hands, anointing with chrism, intercession for the community and the world, and sending forth to mission. It is a wonderful tool for the newly confirmed in their own personal reflection and growth, as well as an inspiration for their new role in the faith of the community.
Manufacturer Item:
978-1-56854-284-3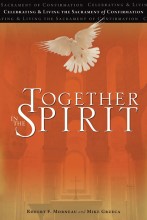 By Bishop Robert Morneau and Deacon Mike Grzeca
This simple companion for prayer, reflection, and personal growth deeply enriches spiritual preparation for confirmation and joyful celebration of the sacrament. Ideal for both adult and adolescent confirmation candidates, this handbook can be used for personal prayer and reflection, retreats, small-group discussions, and spiritual direction. This book also contains all approved lectionary readings and other texts from the Rite of Confirmation. With a view toward making practical connections between the sacrament of confirmation and everyday life, Bishop Morneau and Deacon Mike Grzeca include profiles of saints, FAQs, prayers, poems, and personal stories from other candidates and from newly confirmed members of the Church.
Manufacturer Item:
1-59471-230-1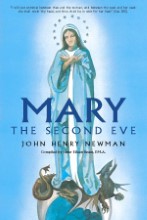 By Blessed Cardinal John Henry Newman
Proves that today's Marian doctrine is firmly rooted in the early Church's teachings and refutes the Protestant claim that Catholics invented devotion to Mary. Fresh, beautiful insights typical of Blessed Cardinal Newman.
John Henry Newman, C.O., was born in 1801 at London, England. After becoming an evangelical Calvinist, he converted to Catholicism from the Anglican Church in 1845, suffering broken relationships with his family as a result. He later founded the Literary and Historical Society, and published a considerable amount of works during his eighty-nine years. Some of his books include Mary: The Second Eve, Loss and Gain, Difficulties of Anglicans, Apologia Pro Vita Sua, and Development of Religious Error. Father Newman died in 1890 at Birmingham.
38 Pages
Manufacturer Item:
9780895551818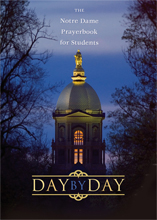 Notre Dame Prayerbook for Students
A personal prayerbook especially for high school and college students. Great prayers of the past and present.
Manufacturer Item:
1-59471-018-X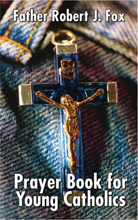 A very complete prayer book: all the traditional prayers, plus many that will fit various situations one my have to face and need the help of God. Many prayers to patron saints, litanies, Stations of the Cross and Consecrations.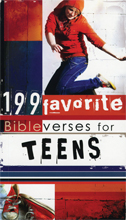 This handy book includes 199 Bible verses that are thematically organized, including verses on comfort, guidance, forgiveness, provision, hope, peace, rest, relationships, compassion, honesty, and more. Discover your true identity in Christ and follow along as God's Word speaks to the struggles of carving out your unique place in a grown-up world.
Manufacturer Item:
FBV004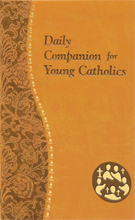 Daily devotional provides Scripture reading, prayer and a brief reflection for each day of the year. Beautifully detailed imitation leather cover. Add this small book to the mix of tablets and smartphones that are daily accessories in every teen's life. The author, a father of 4 and a veteran high school teacher, talks the talk that will get their day off the fast track and onto the right track. In a matter of minutes they will read Scripture, a brief reflection, and a prayer that relates to their lives - friends, family, bullying, church, life choices. There is no proselytizing in these pages, no accusations or condemnations - only the repeated and clear message that Jesus loves them and wants to help them. This book comes with a lifetime guarantee: if they read it, He will come. Confirmation, Graduation, Birthday, any day - hands down, Daily Companion for Young Catholics is the right fit. 192 pp. 4" x 6 1/4"
Manufacturer Item:
181/19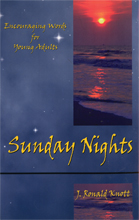 by Father Ronald J. Knott
One of the many choices facing young adults in every age is whether to embrace or discard all or part of their religious upbringing. Most of them, especially during the turmoil of adolescence, go through some degree of rebellion. Some do not make it through that period of sorting and sifting, but many do make it, and begin their own personal faith journeys. To borrow some words from Shakespeare, the rude eye of rebellion and welcome home again discarded faith? It is to this group that I have especially addressed this collection of homilies, almost all of them delivered in St. Robert Bellarmine Chapel.
Manufacturer Item:
0966896912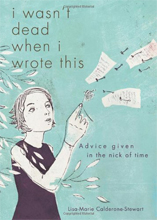 by; Lisa-Marie Calderone-Stewart
Advice on life, friends, family and getting through the awkward process of becoming adult given in the nick of time from a woman with decades of experience in youth ministry. Paperback, 144 pages, 5" x 7"
Manufacturer Item:
9780829437669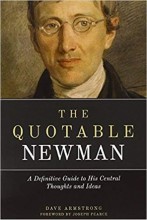 A Definitive Guide to His Central Thoughts and Ideas
John Henry Newman the 19th century British Cardinal recently pronounced "Blessed" by Pope Benedict XVI preached thousands of sermons, wrote scores of books, and published countless articles explaining our Catholic faith, with particular attention to the relationship between faith and reason.
So prodigious was Cardinal Newman's output that only a few souls have read all he wrote.
Yet so keen was his intellect and so profound his love for our Lord that even those who've read just a few pages have profited greatly, growing quickly in knowledge, understanding, and renewed faith in God.
Now comes Dave Armstrong, himself drawn forth from Protestantism by the power of Cardinal Newman's words. Eager to share Newman's wisdom with others, Armstrong has mined from over forty of Cardinal Newman's works to produce substantive passages on more than 100 topics ranging from Angels, Absolution, and the Bible, through Confession, the Eucharist, Infallibility, and the Inquisition, and reaching all the way to the Sacraments, the Saints, Transubstantiation, and the Trinity.
Armstrong selected these particular passages for their beauty, to be sure, but even more for the clarity and persuasiveness with which they present and defend so many key theological positions of our Catholic Church.
Whether you are a catechist, an apologist, a Catholic layman, or just a searcher after truth, you will find in these hundreds of passages a lucid consideration of most any Catholic teaching of serious concern to you. 
Written by Dave Armstrong. 
Manufacturer Item:
1-933184-84-1