Shop Online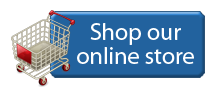 We are continually updating our web site to offer you the most up to date, popular, and useful church goods and religious articles available. Our goal is to retain our "old school" approach to customer service, mixed with the newest technology to give our customer the best of both worlds when it comes to your shopping experience. Currently, our web site is continuing to evolve to serve your needs as efficiently as possible. If you should experience any problems, or have questions pertaining to your shopping with us, we will be more than happy to help you in any way that we can.
View Our Latest Catalog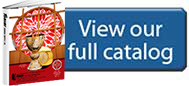 Each year we put together what we believe to be the most comprehensive, church goods, catalog in the industry. Now all 576 pages are available to be viewed online. Our new site includes an easy to read table of contents, zoom features, and search functions.
Once you find exactly what you are looking for, our friendly, knowledgeable staff can take your order, offer advice, and help you in whatever way you need. After a century in business, a satisfied customer is still our most important goal.
Phone: 1-800-626-3545
Local: (502)-897-7100
E-mail: info@tonini.net
Store Hours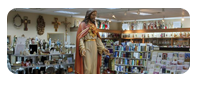 Please come visit our store in Louisville, Ky. We welcome our customers, and would love to meet you in person. Our staff is here to help in any way that you need; from taking measurements for finding the perfect fit for your dalmatic or chasuble, or to help make suggestions for last minute religious gifts suited for any occasion. We have enjoyed making personal relationships and friendships with our customers for over 135 years.
Store Hours
Monday - Friday 10:00 am -5:00 pm
Saturday - 10:00 am - 5:00 pm
Sunday - Closed
Why Tonini's?
We publish the most comprehensive catalog in the church goods/church supply industry. For over 100 years,Tonini's has supplied you with the best products and service. Now we can serve you online! Tonini.net is your one-stop, complete church goods and religious gift store.
Now with over 18,000 items available through our online store, we have something for everyone. Browse through our large selection of candles. altar breads, sanctuary supplies, clergy shirts, and first communion gifts for a sampling of what Tonini's has to offer. You will be sure to find the items you need at prices you can afford.
We continue to enhance our site regularly with new merchandise and product details, so visit us often. Please let us know if you encounter any problems. Your feedback is very important to us. If you can't find the item you need, or if you prefer personal assistance, please contact us. One of our friendly sales professionals will be happy to assist you.
Proud to carry the following vendors...













100 Per Bag - Quantity Discount Available
We pledge to provide the finest palm obtainable each season & strive to work with suppliers who feel as responsible to nature & society as they do profits. Comes in bags of 100 strips 24" to 36" Length. Can be distributed to parishioners, made into crosses, woven into decorations. Available for the Tonini Standing Order Service for hassle-free annual delivery. 
This function is not yet complete