Other Departments
>
Advent

Let Tonini's help celebrate the upcoming season. We have many different styles of Advent Candles, Advent Wreaths - For Home or for Church, and other Advent items. Also, don't forget All Souls day is coming up and we have the items that will make that memorial that much more memorable.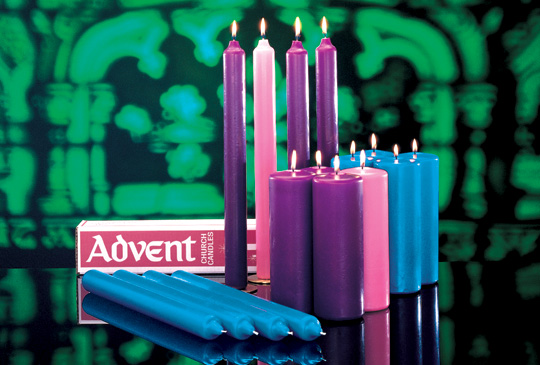 Artisan Wax - the personal handwork of devout artisans... This stunning execution of Advent candles will add a distinctive touch to this season of preparation and anticipation. Natural Beeswax candles that visibly burn down - accentuating the passing of time.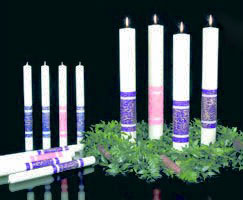 The perfect candles for All Souls Day services, complete with a space for inscribing the name of loved ones departed. Our candles are a fitting remembrance for family members to take home. ("I am the resurrection and the life" - In Loving Memory)
3 styles available:
44-4043 6-day glass bottle (12 per case).....42.30/dz.
78-1406 6-day Reusable Inserta-Lite Globe (12 per case).....22.50/dz.
78-1407 3-day Reusable Inserta-Lite Globe (12 per case).....22.50/dz.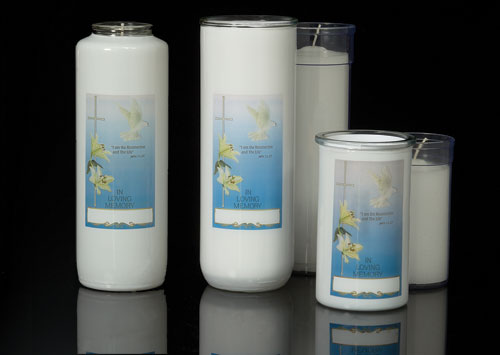 This Deluxe Genuine Leather Altar Edition of the Roman Missal, Third Edition will be published for use in the Dioceses of the United States of America and has been Approved by the United States Conference of Catholic Bishops and Confirmed by the Apostolic See. This volume (approx. 1500 pages) includes the enhanced features that celebrants have come to know and trust from Catholic Book Publishing Co.: large, easy-to-read type; printed and reinforced end papers; a durable Smyth-sewn binding that is carefully crafted to ensure the highest standards; sturdy, functional tabs for the Ordinary of the Mass; and satin ribbon markers to add an elegant finishing touch.

The Advent Wreath is a powerful symbol that draws our attention to the coming of Christ -- past, present, and future.
Our selection of Advent Wreaths, really, is second to none. We have styles for the family setting, and also for the Church. No matter if for personal or for the entire congregation you will be sure to find something that fits your needs.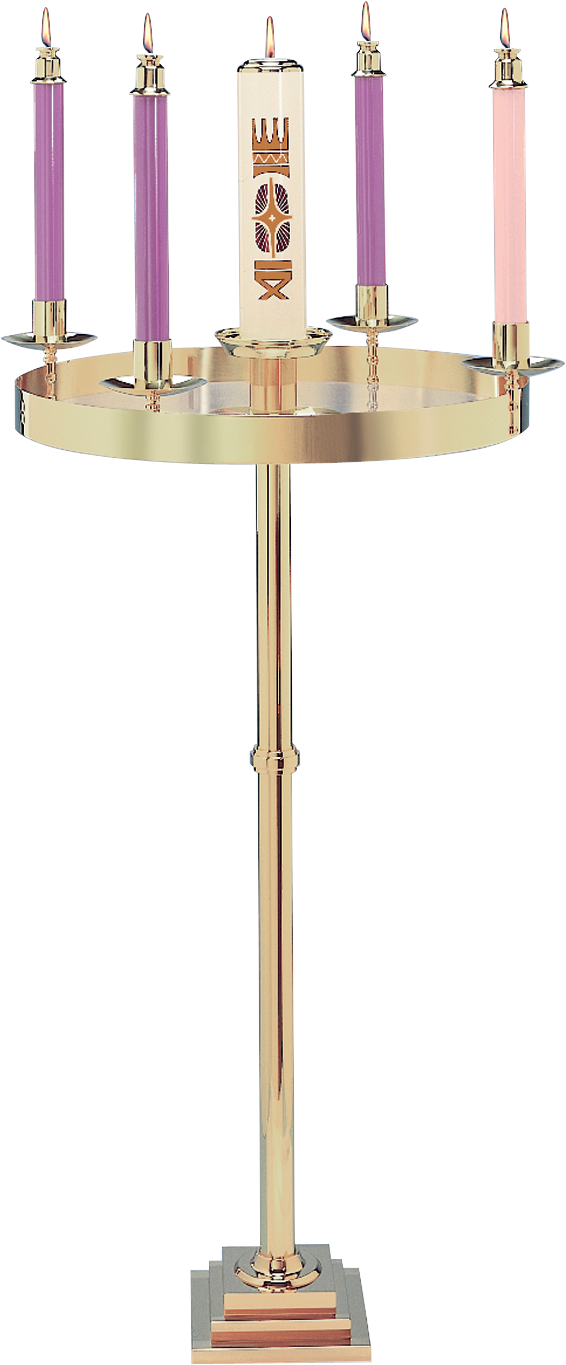 BOOK OF THE NAMES OF THE DEAD Many churches have the custom of giving a place of honor to a book in which parishioners write the names of their dead. This is such a book that has been carefully prepared--in its dimensions, paper, binding, and art--to be both beautiful and worthy of its task. In most parishes, this one volume will be large enough to receive names over many years.

On the title page there are two thin lines. These may be used to inscribe (perhaps in calligraphy) the name of your parish and the years when this book was used to record names.

There are also lines on the pages themselves on which parishioners may write the names of their loved ones. Beautifully inscribed on these pages are English and Spanish quotations from the Order of Christian Funerals. These poetic texts may be a source of inspiration and comfort during times of grief.