Description
Price
Quantity
Italian Crucifix with three sizes available.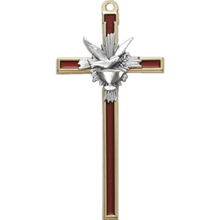 Gold plated with red epoxy and antique silver Holy Spirit and chalice. 4 1/4" tall.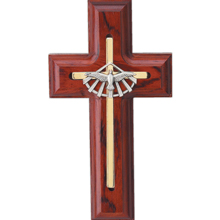 5" Rosewood finish cross has inlaid gold cross with oxidized Holy Spirit. Gift boxed.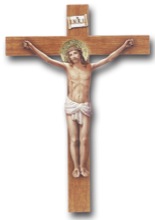 This Italian Crucifix is manufactured in high relief and features gold leaf stamping. Three Sizes Available.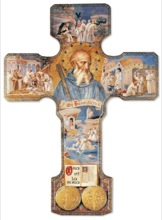 5" Cross of St. Benedict with detailed color images.
Manufacturer Item:
22182-05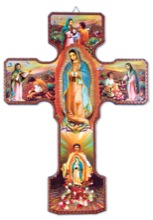 Our Lady of Guadalupe full color cross available in multiple sizes.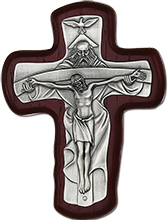 This wood trinity crucifix features a pewter center. Two sizes available.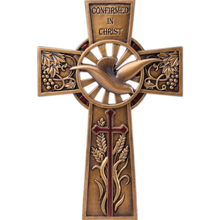 Resin cross with Confirmed in Christ" engraving and sculpted wheat and grapes. 7 3/4" tall. Boxed.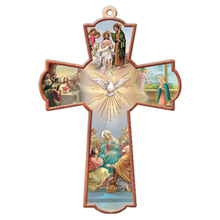 Detailed Full Color Pictures - 6"
6" Wooden cross with rich sacramental imagery. Great for retreats and as a daily reminder of the sacrament of confirmation.
Manufacturer Item:
CX50GM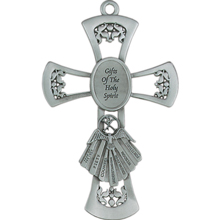 5 1/2" tall, lead-free pewter.Features 7 gifts of the holy spirit for the celebration of confirmation.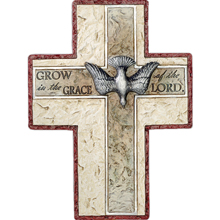 7" resin-stone mix cross with sculpted dove. Textured finish.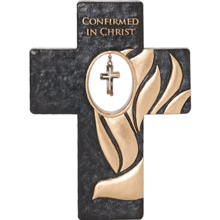 Hanging Cross Fish - Gift Boxed
Sculpted dove design with dimensional cross fish. Made of resin/stone mix, gift boxed.