Other Departments
>
Statuary

Welcome to Tonini's Statuary! We are proud to offer a fine selection of bronze, marble, wood, and fiberglass statues. With thousands of models to choose from and the ability to create custom statues you are always sure to get a beautiful piece that fits seemlessly with your exsiting decor or surroundings.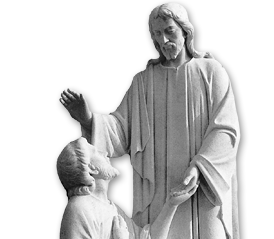 Tonini Statuary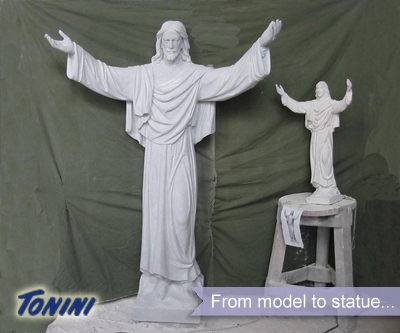 Our artisans create from blocks of marble or wood and sculpt to your specification. All works of art must bear a price in proportion to the amount of skill, time, and risk at attempting the creation of a piece. Excellence of workmanship is imperative and our artisans are experts at their trade. Their work is always recognized as the best due to the exquisite execution and fine details that go into every piece. Call our art department to get an answer to any question you may have regarding our sculptures.
In-Stock Statuary Specials
All of these institutional statues are in stock and ready to ship. The prices have been reduced hundreds of dollars below retail, so our customers not only get their statue quickly but also save tons of money. These are on a first come, first serve basis.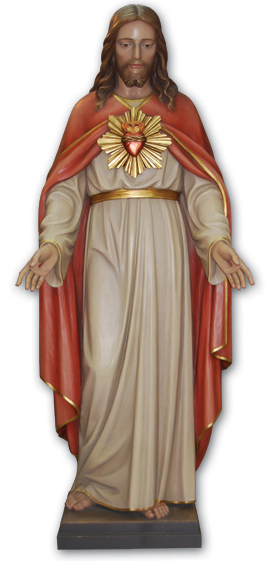 6' Sacred Heart of Jesus Marble Holy Water Font
See more beautiful designs we offer.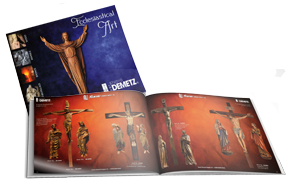 View Demetz Studio Statues available from Tonini's
Materials & Finishes
Most statues are available in wood, bronze/aluminum, marble, fiberglass, and mosaic.
We can advise on what material and finish works best for your intentions.
Restoration & Repair
Have a statue that is need of restoration or repair? Tonini Church Supply Co. can repair and refinish any statue, in any medium. Freshen up some of your church's favorite statues while maintaining the design and style your parishioners have come to know and love.
Each statue we receive is meticulously examined by one of our experts to determine what repairs need to be made and then work with you to decide what, if any, changes will be made to the styling of the statue. Once those decisions are made, we take the statue down to the bare surface and repair any damage or imperfections. Finally, the statue is repainted by hand and finished with a durable, clear coat lacquer.
Tonini's can also reproduce exact replicas of antique statues. Even if a statue has been damaged beyond repair or lost, our artist will work with you to reproduce the original design in any size or medium.