Description
Price
Quantity

Available in two sizes: Height 48" with 12"x14" base or Height 44" with 10" x 12" base. 
Made of bronze or brass (10% additional cost). Oven baked for durability. Available in high polish or satin finish. Standard socket size 2" dia x 3" h. Please specify finish, height size and socket size when ordering. Please call 1-800-626-3545 for customization and pricing.
 Small Cast metal votive stand. Candle sold separate. Limited Stock.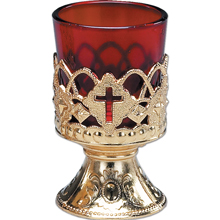 4" Ht. - Candles NOT Included
Votive Stand with a ruby globe. Small Metal base. Heat resistant glass. 15 Hour votive.
Manufacturer Item:
31-726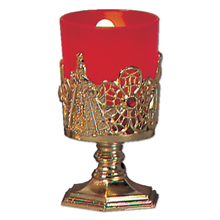 4" Ht - 59" Cord Plug - Bulb Included
Features Immaculate Heart of Mary, Sacred Heart of Jesus, and Infant of Prague on gold toned stand. Includes UL cord, bulb and glass. 4 1/4" tall. 
Manufacturer Item:
31-628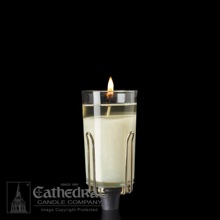 Adapts any 7/8 candlestick holder to use a 40 Hr votive glass candle (44-4129) or 72 hour candle 44-4112, 44-4113, 44-4114, 44-4115. Shown on candlestick 232-10-S.
Manufacturer Item:
93544001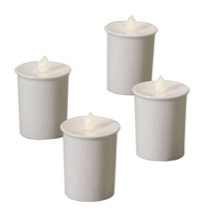 4 Piece set of 2 1/4 battery operated votive candles.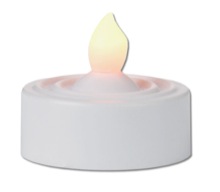 1 1/4" tall plastic votive light with LED bulb. Battery is included.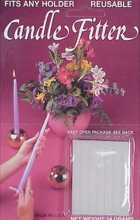 Ensures that any candle can fit and larger size socket. Tear off one strip and form around the base of the candle, use as much as needed to secure a snug fit to the socket.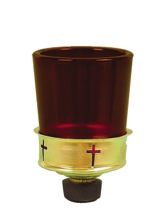 Changes any 7/8 dia. holder into a holder for 15 hour votive candles (44-4122).
Manufacturer Item:
93531001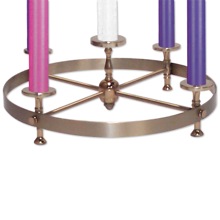 Designed for Easy "Screw On" Compatability
 This beautiful yet sturdy 12" Diameter Bronze Advent Wreath is designed with and elegant mix of high polish and satin finishes. Specifically designed to accept oil burning advent candles with easy "screw-on" compatibility with advent candle 79-7128-XX or and "ascending Height Advent Oil Candle Shells.

4 Piece Glass Set with 4 Different Scenes
This beautiful Christmas Nativity Votive Candle Holder Set consists of four glass votive candle holders - 3 purple and 1 pink - each with a different design.  The scenes on the purple votive candle holders are the Three Wisemen, the Angel Announcing the Birth of Jesus, and the Shepherd with Lambs.  The scene on the pink votive candle holder is the Christmas Nativity scene itself.  Each glass votive candle holder measures 3.25" high and 2.75" in diameter.
Manufacturer Item:
132238.

This lasting, durable memorial fixture is constructed of heavy gauge, rust-proof aluminum with an anodized gold finish. Its plastic globe protects flame from wind and rain. Available in ruby or blue. Features a 12 Ground Spike.