Description
Price
Quantity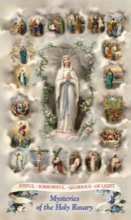 Mysteries of the Holy Rosary card.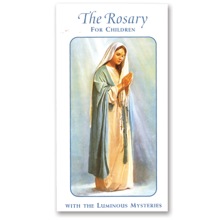 The Rosary for children includes explanation of mysteries. Tri-fold pamphlet. 3 7/8" x 7 3/16".
Manufacturer Item:
BU 1225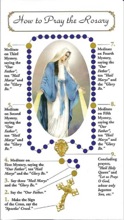 Full color pamphlet with joyful, glorious, sorrowful and luminous mysteries. 6 1/4" x 5 1/2", 7 pages.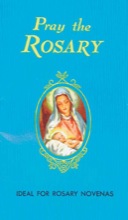 English - Sold Each - 100 per Carton
Pray the Rosary by Catholic Book Publishing is the most popular and comprehensive pocket-sized Rosary booklet. With a flexible, illustrated blue cover and magnificent full-color illustrations of each Mystery, Pray the Rosary by Rev. J. M. Lelen is ideal for praying Rosary Novenas, Family Rosaries, and the Five First Saturdays. Pray the Rosary is also perfectly suited for Private Recitation during quiet, personal prayer time. Available individually, the conveniently-sized booklets also can be purchased in sets of 100 with a free display box for parish and group use.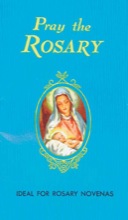 Handy, pocket-sized booklet. Includes new Luminous Mysteries. Illustrated in full color.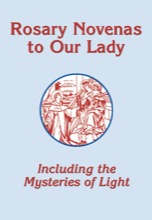 Updated and includes the Mysteries of Light. Includes instructions on how to pray the Rosary.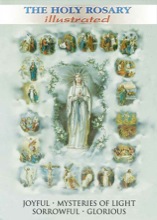 Full color booklet printed in Italy, gold stamped cover. Joyful, Sorrowful, Glorious and Mysteries of Light.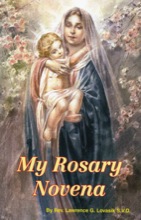 New 32 page booklet offering a novena of prayers and meditations on all the Mysteries of the Rosary, including the Luminous Mysteries.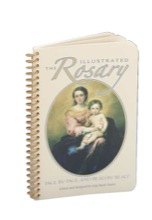 Each page corresponds to each bead of the rosary. Reflections on each mystery. Includes Luminous Mysteries. 4" x 6", 80 pages.
Manufacturer Item:
RG15990
Explanation of the Rosary pamphlet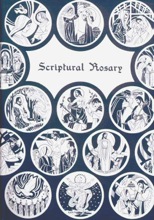 A modern version of the way the rosary was once prayed throughout Western Europe in the Middle Ages. 100 pps, with Luminous Mysteries. Hardcover.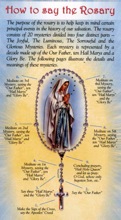 Pamphlet that explains how to praise the rosary
Manufacturer Item:
150-040