Description
Price
Quantity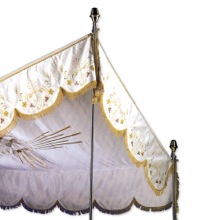 Embroidered inside and out. 95 length x 63 Width x 15 Depth. Features a gold fringe.
Manufacturer Item:
ART.3100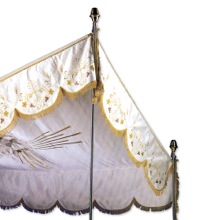 Made from African Mengr wood for the inside and outside of the canopy. Break down for easy shipping and storage.
Manufacturer Item:
3104 OUT/3104 INSIDE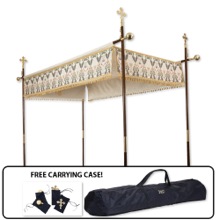 Embroidered with the Tapestry of Life design, this canopy measures 54 x 84 with a 13 drop and 90 clearance underneath. Each custom canopy comes with Donor labels (up to 25 names), poles, cross finials, all necessary hardware plus a heavy duty carrying case and individual storage cases for the finial crosses.
Manufacturer Item:
TT1212