Tonini Church Supply Co.
966 Breckenridge Ln.
Louisville, KY 40207
Phone: 502-897-7100
Fax:502-897-7190
Toll Free: 1-800-626-3545
E-mail: info@tonini.net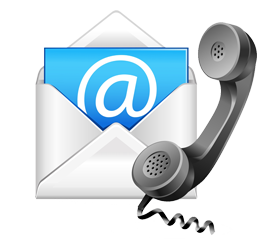 Order Online

We are constantly updating our website to bring you the latest and greatest church goods and religious articles available. Our goal is to always have that "old school" approach to customer service mixed with the newest technology to give our customers the best of both worlds when it comes to shopping experience. We are currently in the middle of updating our site. If you experience any problems at all during this time please advise and we will be more than happy to take care of you.
Store Hours

Come visit us in our hometown of Louisville, KY. We love to meet and take care of our customers in person. From finding the perfect, last second gift for sacraments to taking measurements to make sure that chasuble or dalmatic fit perfect. We love to meet our customers and take care of them the way we always have for over 132 years.
Store Hours
Monday - Friday 10:00 am -5:00 pm
Saturday - 10:00 am - 5:00 pm
Sunday - Closed
Call Us!

We try and make it as easy as possible for you to get in contact with us for ordering, questions, and any concerns or special request you might have. Whether you're looking for a first communion gift or a chasabule that fits perfect. We'll help you find whatever you need. Our friendly, knowledgeable staff can offer tips on furnishing your new church or decorating suggestions for an upcoming feast day. Because after a century in business, a satisfied customer is still our most important goal.
Phone: 1-800-626-3545
Local: (502)-897-7100
E-mail: info@tonini.net
(Denotes required field.)